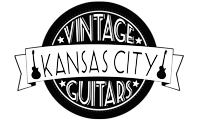 1956 Gibson J-45 Acoustic Guitar!
This one is a bit of a project guitar that doesn't need too much. It plays and sounds good but the action is slightly too high. The guitar
needs:
a neck reset, one back crack repaired, refret and at least one brace reglued. No top cracks besides the normal one along the treble side of the fretboard. The finish is the original sunburst. As you'll see, the original bridge was changed and you'll see the marks from a previously changed bridge. The original tuners were replaced with newer single line tuners. Also, the binding on the back of the body was replaced. Please see the photos as they are part of the description. Comes with a newer 60's non-original hardshell case. If you're looking for a 50's J-45 but don't want to spend $5-6k, here you go!