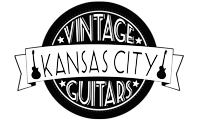 2016 Gibson '64 ES-345 in Frost Blue VOS!
A 1964 ES-345 in Frost Blue! This is a great guitar in one of the coolest finishes you'll see. The guitar plays great and sounds excellent. It is wired mono but still has the varitone switch for different tones. The guitar is mint, appears unplayed and comes with the original black tolex case, COA, as shown. These were $4849 new in the stores. Save some money here!
1964 ES-345 Reissue semi-hollowbody electric guitar. From the historically correct body shape, truss rod, solid center block, and Adirondack bracing to the 1964 neck profile and hot-hide glue construction, the 1964 ES-345 Reissue offers vintage perfection. This premium guitar delivers the feel, looks, vibe, and sound you'd expect from a Gibson Memphis ES-345 guitar. Gibson Memphis went to painstaking lengths to capture the vintage specs of the original, and the effort has paid off.  The 1964 neck profile with rolled neck binding has a feel like no other, while the PAF-style MHS pickups rip out all the classic tones the original was known for.