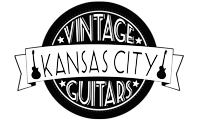 1969-70 Gibson Les Paul Deluxe Goldtop!
This guitar is a great example of the transitional Les Paul's from late 1969 to early 1970! Truly a joy to play with a great feeling neck! The neck goes from 60's feeling to fat 50's taper. Nice vintage Gibson Les Paul Deluxe. No breaks, repairs, or structural issues. The guitar is fairly clean overall with some dings/scratches as shown. Marked  "2" for second but 50 years later who knows why. There is some finish checking all over and greening where you rest your arm.
The photos should tell the story as far as condition. The guitar appears to be all original including the frets. It's possible the tailpiece is newer but it is the right type lightweight. The original frets have decent life left. The guitar comes with a slightly newer 70's Gibson hardshell case.
Key Features:
No Made in USA stamp
90xxxx serial number
Older style headstock like late 1969 LP's
No Dot on i
Tiny volute like late 1969
Patent Number ABR-1 bridge with Nylon Saddles
2-Patent Sticker Mini-Humbuckers
Pots date to early 1970
Neck Dimensions 1st fret/12th fret:
0.816"/1.065"