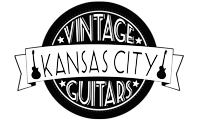 1969 Gibson SG Custom in Walnut!
Late 1960's Gibson SG Custom. No Made in USA stamp, No Volute, real 1969 Model. The guitar is all original including the Walnut finish (a couple of small touchups on back of neck). The electronics are untouched and all pickups have patent stickers. Pickup covers were never off. Comes with original hardshell case in excellent condition.
-
-
It plays and sounds great! The condition is very good plus overall. It has some finish checking, light marks and some light wear. The frets are the original fretless wonder frets with some wear but the guitar still plays well. Overall it's much better than you usually see. Nice and reasonably clean 1960's Gibson SG Custom.