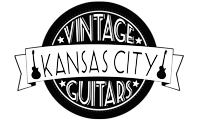 '95 Gibson Les Paul Classic Premium Plus!
Here's one of the nicest tops you'll ever find on a 90's Gibson Les Paul Classic. The finish is also quite a nice Honeyburst. Lightweight too. It's a very high-grade Classic Premium Plus. The guitar is officially a Classic Plus because the Premium Plus designation wasn't in Gibson's system yet. You'll note the LPPP in the bridge pickup cavity.

L

es Paul Premium Plus. This would be great on a 90's R9. It's got a nice vintage vibe too.
-
The condition is nice overall but there is some general wear from being played over the years. There are small dings, scratches, and wear all over but still very presentable. There has never been a pickguard applied like they did on the high-grade tops of the time.
-
The pickups are Sheptone zebras. The bridge and tailpiece are very nice Tone Pros locking units but still in the original style. The guitar comes with the original hardshell case with some wear as shown. This one is great for those who appreciate a great-playing guitar that has an amazing top!
-
Weight: 8.2 lbs.
Fast WORLDWIDE Shipping Available! Please contact us for more details.
For additional photos, please check out our website!