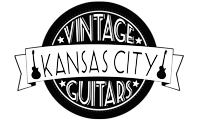 1997 Fender American Deluxe 5-String Jazz Bass Neck!
Nice Fender USA Jazz Bass Deluxe neck. Nice and straight with good frets. There is some wear and light dings etc. Looks like the fretboard has some light sanding in a few areas but not affecting the playability and very surface. Should work well for anyone that needs a good 5 string Fender jazz bass neck!
Please check our website for additional photos.