2008 Gibson Limited Edition SJ-200 True Vintage Montana - TV, Adirondack Red Spruce Top, Madagascar Rosewood Board/Bridge
2008 Gibson SJ-200 True Vintage Natural! Here is a Limited Edition 2008 Gibson Montana True Vintage SJ-200 in Natural. 167 made. This model was special in that it was made...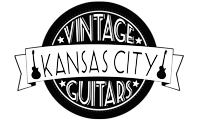 2008 Gibson SJ-200 True Vintage Natural!
Here is a Limited Edition 2008 Gibson Montana True Vintage SJ-200 in Natural. 167 made. This model was special in that it was made to be a more accurate representation of the first J-200's as they first appeared (that is after the rosewood models). These were well-made and featured Adirondack top, solid figured maple back/sides, Madagascar rosewood fingerboard/bridge and hot hide glue bracing. This guitar is in very good plus condition with only moderate pick scratches on the pickguard and a couple light indentations. Overall it's in very nice condition. The case on the other hand does have an area where some covering is missing. We have seen new puppies do this exact wear! The case functions perfectly but does show this wear. The guitar also comes with the COA and all the paperwork as shown.
The Gibson SJ-200 True Vintage LTD Edition acoustic guitar gives you the look and sound of the authentic Super Jumbo as it first appeared. In fact, the Gibson SJ-200 True Vintage LTD Edition takes Gibson's regular "True Vintage" line a step further, sporting a period-correct Adirondack red spruce top, solid flame maple back and sides, and a comfortable maple neck with a Madagascar rosewood fingerboard and bridge. It also offers vintage-style bracing with hot hide glue, and a custom finish. Plus, you get a custom historic case with the SJ-200 True Vintage LTD Edition guitar.
Gibson SJ-200 True Vintage LTD Edition Acoustic Guitar at a Glance:
LTD Edition tonewoods and construction
Super Jumbo
Classic Gibson Craftsmanship
True Vintage
Quality construction
LTD Edition tonewoods and touches
The SJ-200 True Vintage LTD Edition is a spot-on replication of the SJ-200 in its original form - and only 167 of this guitar exist in the world. Gibson went to great lengths to ensure that every detail possible was period-correct. The top is Adirondack red spruce while the back and sides are flame maple. What's more, the SJ-200 True Vintage LTD Edition offers special vintage-style hot hide glue bracing as well as a custom Vintage Original Spec (VOS) finish. This guitar also comes with a LTD Edition Gibson Jacket which is specific to the SJ-200.
The Super Jumbo
Gibson's Super Jumbo guitars were originally built to cut through the loudest acoustic ensembles, allowing them to compete with the mandolins and banjos that were prevalent in "pre-amplified" times. It's still a thrill to hear the well-balanced sound of a Super Jumbo ring out loud and clear, the maple sides and spruce top pumping out a throaty tone that's equally great for hi-octane strumming and delicate fingerpicking. Everyone from rockers to country artists to blues greats choose these guitars for their incredible sound, projection, build quality, and, let's face it, stunning looks.
Classic Gibson craftsmanship
Gibson's reputation as a fine guitar builder dates back to the late 1800s. Handcrafted since day one by some of the most skilled luthiers around, Gibson acoustic guitars have inspired countless players around the world. When you pick up a Gibson acoustic, you know you're getting the finest tonewoods, quality hardware, and incredible attention to detail - these instruments are built to sound great and stand the test of time. After moving from Kalamazoo, MI, to Nashville, TN (where Gibson electric guitars continue to be made), Gibson finally settled their acoustic operation in Bozeman, MT, where they continue making some of the finest guitars on the planet by hand.
True Vintage
Gibson takes you back to the original! The luthiers of Gibson Acoustic in Montana have created replicas of their top historic models. These guitars have been added to satisfy the demands of the discriminating vintage guitar customer. This particular SJ-200 True Vintage LTD Edition features a unique LTD Edition soundhole label and LTD Edition custom case, in addition to its other exclusive appointments.
Quality construction
When Gibson brings you a True Vintage instrument, expect the best! The SJ-200 True Vintage boasts a premium solid Adirondack spruce top, a mahogany neck, and a fingerboard and bridge made of Madagascar rosewood. All these elements add up to a guitar that sounds incredible now, and will only improve over time. Instruments such as the SJ-200 True Vintage LTD Edition are not only great investments, but reliable musical companions that will inspire you for years to come.
Gibson SJ-200 True Vintage Features:
LTD Edition - one of 167 guitars
Vintage Original Spec finish
Super Jumbo
Top Species: Premium Solid Adirondack spruce
Back and Sides: AAA flame maple
Body Binding: 6-ply top, 4-ply back, single-ply headstock
Neck Species: Maple
Scale: 25-1/2"
Profile: Round
Fingerboard Species: Madagascar rosewood
Fingerboard binding: Single-ply
Number of Frets: 20
Inlays: MOP crowns
Nut Width: 1.725
Bridge: Madagascar rosewood, moustache style
Bridge inlays: 4 MOP bar inlays
Pins: White
Tuners: Gotoh gold
Pickguard: Tortoise SJ-200
Case: LTD Edition, period-correct, historic-style hardshell
Fast WORLDWIDE Shipping Available! Please contact us for more details.
For additional photos, please check out our website!
Thanks from KC Vintage Guitars!