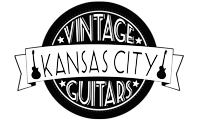 2010 Gibson Jimmy Page "Number Two" Les Paul V.O.S.!
It's a Jimmy Page Les Paul! This is an absolutely beautiful example of the Gibson Custom Shop Jimmy Page #2 '59 Les Paul Reissue! Has the vintage vibe in spades. An incredible 1959 Reissue guitar. These were made in far fewer numbers than the number one model so these are much harder to find. This one is in very good condition with just a few small dings around the edges as shown. Nothing too bad. It presents very well and plays great and sounds excellent. Lots of unique sounds available! The guitar comes with the original case with perfect Jimmy Page signature logo, COA, paperwork as shown.  
A Legendary Les Paul,
Modified by a Legendary Player

The 1959 Les Paul that has come to be known as "Number Two" was purchased by Page in 1973 after trying for some time to acquire an exceptional second Les Paul. This was several years after having acquired his other legendary Les Paul—"Number One", a '59 'Burst with shaved-down neck profile and no serial number—from Joe Walsh. "Number Two" was essentially all original when he acquired it though Jimmy did have some modifications done to the neck shape so that it would more nearly match the feel of his "Number One". The neck is certainly slim but not to such extremes as the now-ultra-slim neck on "Number One". It had a strong, beautiful sunburst finish with a red element that had faded to a dusky amber-brown, along with a clear serial number dating it to 1959. Page played this Les Paul frequently through his days with Led Zeppelin, and in the early '80s decided to make it an even more versatile instrument and "explore the full range of what the two humbuckers have to offer".

Page designed a switching system for coil splitting, series/parallel, and phase-reverse options for both pickups, and employed a skilled electronics technician to devise a working schematic and make his sonic vision a reality. The result comprised a push/pull pot on each of the guitar's four standard controls, plus two push-button switches hidden beneath the pickguard, all mounted on a '59 Les Paul Standard that is otherwise a superb example of the breed, both in tone and playability.

The Custom Shop Jimmy Page "Number Two" Les Paul was recreated with intense, inch-by-inch examination of Page's original guitar, inside and out. The process of getting it right involved the production of a number of hand-built prototypes, each of which was checked and critiqued in detail by Page himself. Approval of the final iteration was only offered after the legendary artist had intricately examined and extensively played this last prototype in his London home—after which it was given the thumbs-up, worthy of being the template for the Custom Shop Jimmy Page "Number Two" Les Paul. Only 325 examples will be produced in total: 100 will be aged by vintage-reproduction master Tom Murphy; 25 more will be aged by Tom Murphy and signed by Jimmy Page; and 200 will be finished to Gibson's VOS specs.
Body
Crafted from a uniquely figured two-piece Eastern maple top attached to a one-piece, solid, lightweight, genuine mahogany back, the Custom Shop Jimmy Page Number Two Les Paul follows the body lines and dimensions of the original '59 Les Paul Standard.
Neck and Headstock
The neck of the Custom Shop Jimmy Page "Number Two" Les Paul is constructed from one piece, quarter-sawn, lightweight mahogany for improved strength and resonance. The Luthiers in Gibson's Custom Shop carefully match the grains and weights of these guitars' bodies and necks to optimize tone and sustain.
Hardware
The Jimmy Page Number Two Les Paul is equipped with top of the line hardware. From the Grover tuners to the stopbar tailpiece to the period-correct "antique bell" truss rod cover, it retains and replicates every bit of its predecessor's strength.
Electronics
On this Les Paul, each of the controls' potentiometers has been replaced with a push-pull pot for individual pickup switching functions, while two miniature push-pull DPDT switches have been mounted under the pickguard to provide additional universal switching functions.
Weight: 9 lbs 2 oz.
Fast WORLDWIDE Shipping Available! Please contact us for more details.
For additional photos, please check out our website!