2011 Gibson GOLDIE 1959 Les Paul Collector's Choice #2 CC2 Tom Murphy Aged - 59 R9 Custom Shop
2011 Gibson CC2 Aged Goldie! ON-HOLD for Cary... This and the CC#1A are the most desirable of the entire Collector's Choice series. This is a beautiful example with nice and...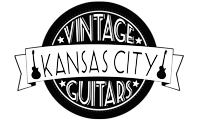 2011 Gibson CC2 Aged Goldie!
ON-HOLD for Cary... This and the CC#1A are the most desirable of the entire Collector's Choice series. This is a beautiful example with nice and wide flame. The guitar has it all. Great finish, great top, lightweight, plays easy, and sounds excellent! Has the vintage vibe in spades. An incredible 1959 Reissue guitar. Dark rosewood fingerboard, vintage top with lots of character and wonderful aging by Tom Murphy. They don't make them like this anymore! The attention to detail was quite impressive.
The guitar appears to be very lightly played with almost no fret wear. The guitar is all original and collector-grade. There are a few extra more accurate parts that are included. Very detailed aging on this one. All the wear done with precision by Tom Murphy. Comes with the original case, COA and paperwork as shown. Here is your chance to get one of the most desirable reissue models that will ever be made.
Collectors Choice™ #2 1959 Les Paul "Goldie"
Launched in the spring of 2010, Gibson Custom's Collector's Choice™ '59 Les Paul series focuses on meticulous recreations of rare and specific existing examples from the extremely short run of Les Paul Standards produced in 1959.

The second model produced in this series, serial number 9-0629 (aka "Goldie") is an instrument that presents several of the most desirable aspects of these highly sought-after electric guitars. Crafted with close analysis of the original by Gibson Custom, including digital scanning and measurement from every conceivable perspective, "Goldie" totally embodies the spirit of the Collector's Choice™ series by recreating this original individual '59 Les Paul in as near-to-perfect detail as is humanly possible. As such, the instrument presents a rare opportunity for players and collectors alike: a precise reincarnation of the look, tone, and feel of one of the world's most elusive electric guitars. "Goldie" will be reproduced in strictly limited numbers, with all guitars sent to world-renowned guitar-aging artist Tom Murphy for hand aging.

"Goldie" is an exciting opportunity not only because it is such a gorgeous Les Paul, but also because its ownership is extremely well documented, with only the first few years of its existence after heading from Gibson's Kalamazoo factory to its first owner near Deer Park, Texas, remaining slightly hazy. Having resurfaced in the early '80s at one of the first Dallas guitar shows, "Goldie" has graced the collections of several noted burst aficionados including Vic Da Pra and Tom Wittrock, the guitar is currently in the care of an anonymous collector and on loan to Gibson Custom. The guitar has also been extremely well cared for in its 52 years on this planet, suffering some of the minor nicks and dings that all well-played instruments experience in half a century of use—all precisely recreated by Tom Murphy's hand aging—but no breaks, repairs, or modifications. Also, this '59 Les Paul Standard's finish has naturally mellowed to a sweet, rich, golden "unburst," a luscious deep "green lemon" amber tone at the center with just a hint of darkening around the edges, giving it a look that many collectors adore. To precisely recreate the appearance of the original in the top of Collector's Choice™ #2 1959 Les Paul "Goldie," Gibson Custom has hand selected figured maple with a broad, elegant flame and "slip matched" the two pieces to present the same degrees of depth and dimension. Hand-finished in nitrocellulose lacquer and hand aged, this top is partnered by a light one-piece mahogany back which has faded to match the original's soft, mellow reddish-brown.

The playing feel of Collector's Choice™ #2 1959 Les Paul "Goldie" is ensured by a precise analysis of the neck profile of the original 1959 Les Paul Standard upon which it is based, and its perfect recreation in the one-piece quarter-sawn mahogany neck of this Custom Shop creation. The result is a gorgeously rounded late-'50s profile that measures approximately .900" at the 1st fret and .990" at the 12th. The rosewood fingerboard is bound in vintage-accurate and aged plastic, as is the body top, and a genuine nylon 6/6 nut and vintage-style tuners with single-band green keys grace the headstock. To recreate the tone of this rare Les Paul, Gibson Custom has selected a Burstbucker 1 for the bridge position and Burstbucker 3 for the neck, a pairing that accurately reflects the mismatch in output that was often found in original PAF sets. Together, they present a woody, throaty tone from the neck, and impressive chime and clarity from the bridge. All in all, Collector's Choice™ #2 1959 Les Paul "Goldie" is a total delight in sound, feel, and appearance, and the closest many players and collectors are ever likely to get to owning an actual 52-year-old 1959 Les Paul Standard.
Weight: 8.2 lbs.
Fast WORLDWIDE Shipping Available! Please contact us for more details.
For additional photos, please check out our website!