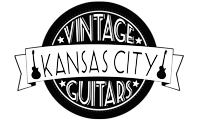 2013 Gibson Shadows of '59 Les Paul Vic DaPra Limited Edition!
This 2013 Gibson Shadows of '59 Les Paul has it all! Great vintage top with flecks and flame, it's near mint, sought after model, and it plays great. This limited edition Burst series by Vic DaPra was limited to 25 in 2013 with some great specs.The guitar plays and sounds excellent. It has all the great 2013 specs including hide glue construction, Aniline dyes, tubeless truss rod, Custom Buckers, but it has some better than normal specs including rolled binding, gloss finish with VOS parts, shadow underneath the pickguard and selector switch, unique finishes, and ultra limited availability. Just set up and ready to be played! The guitar is near mint, it's super clean with original hardshell Lifton-style case, COA, paperwork etc...
Neck Depth 1st fret/12th fret:
0.899"/0.989"
Pickup Output Neck pickup/Bridge pickup in Ohms Ω:
7.95k/8.04k
8.95 lbs