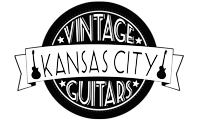 2018 Gibson '59 Reissue M2M Les Paul Historic Collection!
Flecks, flame, grain, iced tea, and aging. Hard not to like this one. This '18 Gibson HEAVY AGED Made to Measure R9 Les Paul is a winner in every aspect. Nice Custom-Ordered ICED TEA Burst with a beautiful aged look. Has a great vintage top, great color, and nice overall feel. The neck feels great and even. Not too small like earlier 2018's, but not R8 feeling either. All True Historic parts.The guitar plays and sounds great, hard to put down really! Impressive guitar... Just set up and ready to be played! The guitar is mint, it's unplayed with original lacquered hardshell Lifton-style case, COA, paperwork etc...
T
he Gibson Custom Shop Historic Series has been getting better and better each year, getting so close to the great examples of the late 50's and early 60's.Hide-glue construction, premium tone woods, the all-new 2018 Historic Collection has added more great features. New neck profiles. Aniline-dyed 1-piece mahogany backs, historically-accurate deluxe Kluson tuners and incredible maple tops that make each one unique. The Custom Buckers sound great as usual! The case is the lacquered Lifton-style that is more accurate than years past. Incredible guitar!