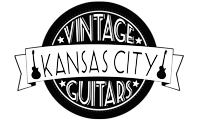 2018 Gibson '57 Reissue Les Paul Goldtop w/ Brazilian Rosewood!
LIGHTWEIGHT at only 8.3 lbs! Most of these are over 9 lbs. Not this one! Nice Limited Edition Gibson Les Paul '57 Brazilian. Dark Brazilian Rosewood board and super light guitar! The new 2018 DOUBLE GOLD TOP finish looks great. First time in a while that they got the gold right! 
All True Historic parts.
The necks on these 1957 Reissues are great, nice and chunky but not huge like some.The guitar plays and sounds excellent. Just set up and ready to be played! The guitar is mint, it's unplayed with original lacquered hardshell Lifton-style case, COA, paperwork etc...
T
he Gibson Custom Shop Historic Series has been getting better and better each year, getting so close to the great examples of the late 50's and early 60's.Hide-glue construction, premium tone woods, the all-new 2018 Historic Collection has added more great features. New neck profiles to period correct smaller fretwire and all new finishes. 1-piece mahogany backs, historically-accurate deluxe Kluson tuners, and maple tops. The Custom Buckers sound great as usual! The case is the lacquered Lifton-style that is more accurate than years past. Incredible guitar!