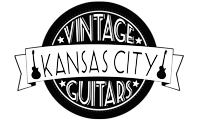 1998 Gibson Custom Shop SG Les Paul Custom!
The 3-pickup Historic SG Custom in White. A classic 1961 reissue by the Gibson Custom Shop back in 1998. The guitar features 3 custom-wound pickups from Ken McKay. Not really sure who made them, but the owner sent the guitar to McKay to upgrade pickups and electronics. The original pickups are included. They look to be '57 classics. The guitar is in very good condition with a few small dings as shown in the photos and some little wear here and there. There is some light finish checking in the normal spots. Not mint, but it's very presentable. Comes with the original hardshell case and original pickups.
Weight: 7 lbs. 2 oz.
Fast WORLDWIDE Shipping Available! Please contact us for more details.
For additional photos, please check out our website!