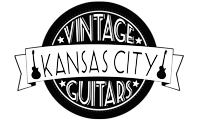 Super clean 2009 Gibson Jeff Beck 54 Les Paul VOS model w/ COA hand-signed by Jeff Beck himself from Gibson. This is the ACTUAL Jeff Beck Model unlike so many of these that are out there. Note the BECK serial number and more accurate specs. The guitar is near mint with only light surface marks but nothing notable. The guitar isn't quite mint, but it's still exceptionally clean. The guitar sounds phenomenal with tone for DAYS. It really is a great guitar. Comes with original hardshell case, COA, and case candy as shown. Only 100 VOS made worldwide in 2009. These rarely come up for sale, get it now... 
Jeff Beck 1954 Les Paul Oxblood
Many great off-the-shelf electric guitars have had their reputations elevated by the legendary artists who have played them. Once in a while, however, a heavily modified instrument is used to make such groundbreaking music that the erstwhile "one-off" becomes iconic in and of itself. The best known and most revered of these is arguably Jeff Beck's Oxblood Les Paul, a guitar from the heart of tone history. Now, Gibson Custom unveils the most accurate recreation of the Jeff Beck Oxblood Les Paul ever produced. From its aged and authentic Oxblood finish to the custom-tailored neck profile modeled precisely from Beck's original instrument to the blistering and powerful sounds produced by Gibson's legendary Burstbucker humbucking pickups, the new Jeff Beck Oxblood Les Paul from Gibson Custom leaves nothing to chance. It is simply one of the most exact replicas of any historic guitar ever produced by the master craftsmen at Gibson Custom.
As such, the new Jeff Beck Oxblood is available in very limited numbers. The first 50 of these historic guitars will be carefully aged by the master luthiers at Gibson Custom to look exactly like Beck's original, then personally hand-signed, numbered and played by Beck himself. The next 100 guitars will be prepared with Gibson Custom's pioneering V.O.S. finish, bringing the total run to just 150 rare instruments. Each one also comes with a standard Gibson Custom case and a certificate of authenticity.