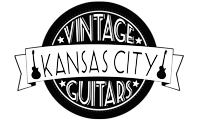 2016 Gil Yaron '59 Bone I!
Gil Yaron Bone '59 in Lemon Drop! The guitar has everything you'd want in a Gibson Les Paul and then some. It's super lightweight, has nice vintage top, great color, Brazilian board, beautiful back, perfect neck, and sounds like a Tele on steroids...Yaron Air Gap pickups. This one has it all! A beautiful guitar that plays and sounds incredible. The guitar is minty with original case!
This guitar has some incredible factory upgrades from the normal 59 Bone I. $2285 worth of upgrades from your normal bone. Most notably the Private Stock top $1500 upgrade back in 2016. 
FACTORY UPGRADES:
pre 1970 CITES certified BRRW board
Single ply neck binding
GY PIO Custon caps (0.020MFD $ 0.013MFD) 
NOS 50's harness and PU lead wires (two strands) 
Private stock special maple top
ATA Hard shell
You'll note there are some build photos from when the guitar was in-process. Top quality woods used in this build. Check out the back with Cathedral arch! Yaron is a great builder and this guitar is a great example.
Neck Depth 1st fret/12th fret:
0.873"/0.994"
Pickup Output Neck pickup/Bridge pickup in Ohms Ω:
8.34k/10.42k
7.1 lbs
Photos during build-process