MINTY Gibson Dave Grohl Signature DG-335 PELHAM BLUE ES-335 - Trini Lopez Limited Edition Memphis
2015 Gibson Dave Grohl DG-335 Pelham Blue! These are hard to find in this condition. It's about as nice as you'll find. It's the very desirable Gibson DG-335 in Pelham....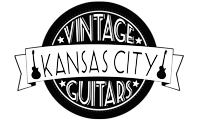 2015 Gibson Dave Grohl DG-335 Pelham Blue!
These are hard to find in this condition. It's about as nice as you'll find. It's the very desirable Gibson DG-335 in Pelham. This model has become synonymous with one of the biggest acts in the world, the Foo Fighters and Dave Grohl. This guitar is MINT except for the a few very light finish checks on the fret nibs which is very common. You would be hard-pressed to find a nicer example than this. There are no scratches that we could find. The guitar is all original. The guitar comes complete with the original matching hardshell case, case key, COA and paperwork as shown.
Information on the Gibson DG-335:
With his transition from drummer in the legendary Nirvana to guitarist, singer and songwriter with Foo Fighters, Dave Grohl has eternally secured his reputation as one of the most influential alternative rockers of our time. Dave's choice of electric guitar -- surprising to some, a traditionally-inspired semi-acoustic--further emphasizes his individuality, and declares his dedication to tone, style, and classic Gibson quality. To celebrate Dave's achievements, Gibson Memphis introduces the Dave Grohl ES-335, a guitar made in the tradition of the great thinline vintage semi-acoustics, with Dave's signature apparent from every angle in its distinctive looks, sound and feel.

Built to the specs of a great vintage ES-335, the Dave Grohl signature model also exhibits visual characteristics of the Trini Lopez model of the '60s, a guitar that Dave has played on several Foo Fighter tours and recordings. The foundation follows the familiar laminated maple top and back, with a solid maple core with cedar rim liners, with characteristic diamond f-holes in the guitar's top like the Trini model that inspired it. The mahogany neck is glued in with a historic large mortise-and-tenon joint, and has a hand-selected dark, one-piece rosewood fingerboard with acrylic split-diamond inlays and a Corian(TM) nut cut to perfection on a PLEK. A superb playing feel is assured by a neck profile with optimum comfort, with stand-out looks from the striking Firebird-style six-a-side headstock. Stellar tone from mean to mellow is assured by a pair of Dave's preferred Burstbucker pickups, a #2 in the neck and a hotter #3 in the bridge, with the classic control assembly and hardware complement. This limited edition sees 200 available in Pelham Blue Metallic and 400 in Gold Metallic finish.


Body Beautiful
ES-335 style semi-acoustic body with laminated maple top and back, solid maple center block, diamond f-holes.


Classic Pickups
Burstbucker 2 & 3 pickups nail classic PAF tones with depth, edge and bite.


Signature Finishes
Your choice of luscious Pelham Blue Metallic or Gold Metallic finish.


Fingerboard
Hand-selected dark, one-piece Rosewood fingerboard with split-diamond inlays.


Precision Tuneup
A chrome plated ABR bridge aids sustain and offers precise intonation.


Heads Above
Quality mini-Grover machineheads. Firebird-style, six-a-side headstock, inspired by vintage Trini Lopez model.
Weight: 8.5 lbs.
Fast WORLDWIDE Shipping Available! Please contact us for more details.
For additional photos, please check out our website!

Thanks from KC Vintage Guitars!