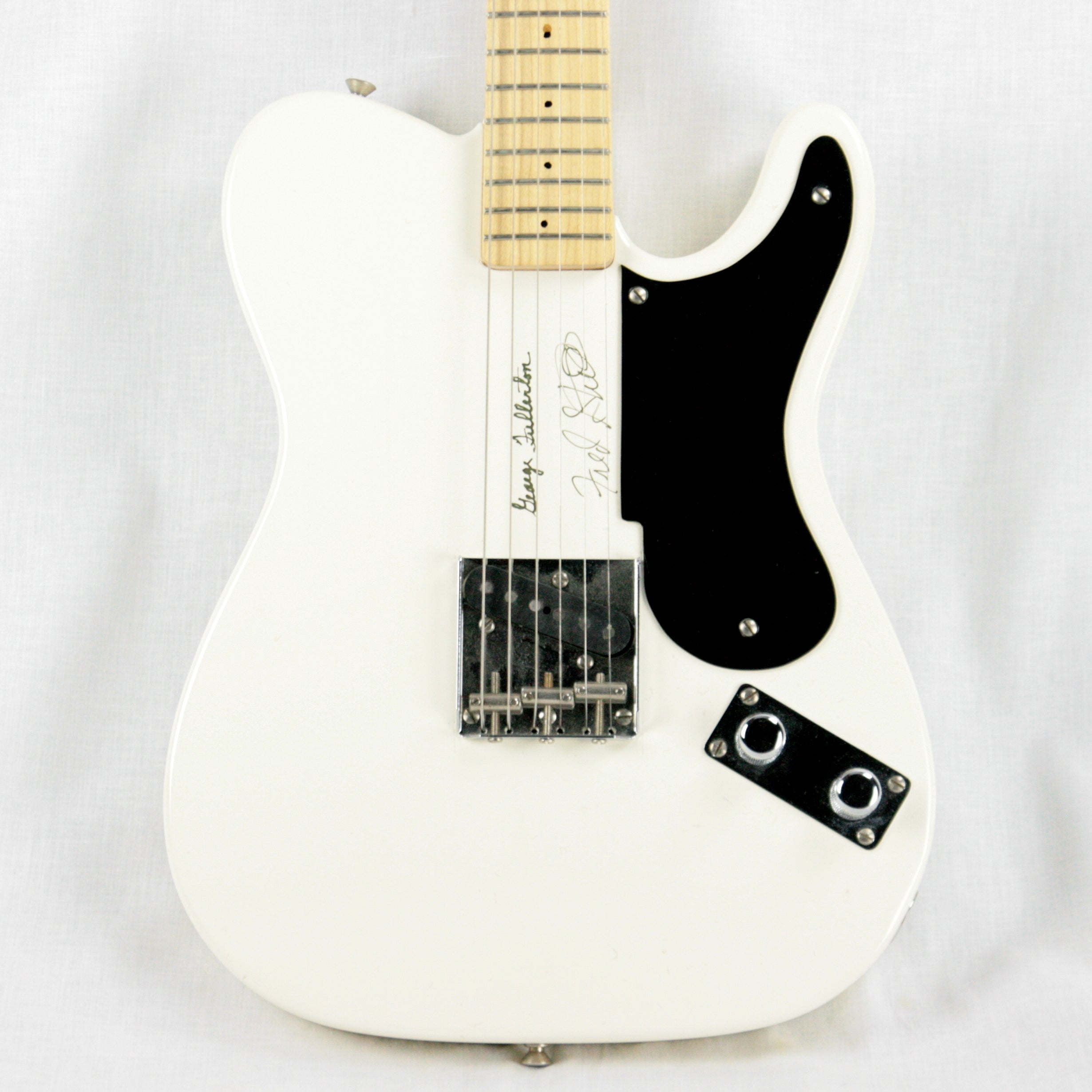 PROTOTYPE 1996 Fender Masterbuilt PINE TELECASTER Esquire Fred Stuart Tele Snakehead 1949
1996 Fender PROTOTYPE Masterbuilt Pine Tele w/ OHSC! Beautiful Fender Custom Shop Fred Stuart Masterbuilt Prototype Pine Tele. To be clear, this was one of THE MASTERBUILT prototypes. The regular Custom...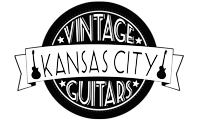 1996 Fender PROTOTYPE Masterbuilt Pine Tele w/ OHSC!
Beautiful Fender Custom Shop Fred Stuart Masterbuilt Prototype Pine Tele. To be clear, this was one of THE MASTERBUILT prototypes. The regular Custom Shop guitars came out in later 1996. Those guitars are team-built and not Masterbuilt like this. This guitar was also signed on the body by George Fullerton (the original builder of the 1949 Tele) and Fred Stuart (who made this instrument). George Fullerton advised Fred on the making of this model.
The guitar is near mint with almost no fretwear. As the guitar is over 20 years old  I'm hesitant to call the guitar mint. The guitar plays and sounds great. The guitar comes with the original Fender hardshell case (Bakelite handle) with special Fender flight case made specifically for this guitar back in 1996. Please check our website for many additional photos.
1949 Esquire/Tele Prototype

This 'prototype' instrument, designed and built thru June 1995 to January 1996 by Fred Stuart of the Fender Custom Shop is an exact replica, inside and out, of the 1949 Esquire "Snakehead." This incredibly lightweight solid pine body guitar weighs just 6.2 lbs. One-piece huge "C" profile maple neck with a nut width of 1 11/16 inches, a neck profile which basically remains constant at 1 inch from the first fret all the way down to the 15th fret and a scale length of 25 1/2 inches. Twenty-one medium jumbo frets with small black dot markers and a single "dowel" dot marker at the fifteenth fret. Small black dot side markers.
On the back of the headstock is an oval decal with "Custom Built / Fred Stuart / Fender U.S.A." in gold. Four-bolt neck plate with "Fender Custom Instruments Corona California." The end of the neck has "FS. 1-96" written in pencil. Unique three-on-a-side headstock with single "dowel" inlay on face and [Kluson] Deluxe three-in-a-row strip tuners with white plastic oval buttons and slot-head screws. " Single-coil black flush six-polepiece pickup, angled in bridgeplate. Single-layer black bakelite pickguard with three slot-head screws.
Two controls (one volume, one tone) with "taller" type chrome knobs with heavily knurled sides and pronounced "dome" tops, on metal plate with slot-head screws. Potentiometers stamped "R137 95XX. Original Vintage Style Tele Bridge with three steel saddles and slot-head screws. 
This guitar is in near mint (9.5) condition, having never been played much. Housed in the original tweed form-fit hardshell case with dark brown velvet lining and specially made for this guitar case surround. 
Some text from Fred Stuart Fender Custom Shop Masterbuilder... "A Chronology of the development of the "Telecaster/Esquire" Prototype replica.
In December of 1993 the Fullerton Museum Center, Fender Musical Instruments, and Richard Smith put on an Exhibit entitled, "Five decades of Fender". It was at this exhibit that I first became aware of the existence of this unique instrument. It was once again brought to my attention in late 1994 when "Vintage Gallery" magazine ran an article about this show, and rumors where also circulating that an offer of 300,000$ was turned down for this instrument.
In May of 1995 John Page (manager of the Fender, Custom Shop at the time called me into his office and told me that marketing wanted us to come up with something special for Fender's fiftieth anniversary. Well, I already knew what I wanted to do, make a replica of that prototype! John agreed, and so did Mike Lewis, the director of marketing.
In June of 1995 we started on the project. Working from a really good set of photographs taken by Yasihiko Iwanade, copies of which accompany the instrument, we were able to get in the ballpark. Then, by a twist of fate I was able to spend about 4 hours with the actual guitar and finalize the specifications.
I knew from talking to Yasihiko that the body was made of pine laminated both side to side and front to back (4 pieces). I also knew that the neck had no truss rod. The bridge, bridge cover, control plate, and neck plate were also different from a standard Telecaster. The Input jack cup, and Knobs were like the Broadcaster, and early Telecaster. All of these metal parts had to be custom made for this project. The input jack cup, and the knobs have subsequently been used on the "pine 2 pick-up Esquire", the Leo Fender Broadcaster, and the relic No-caster.
By July of 1995 the first prototypes were on their way, and by October all the parts were done. The instrument that this letter accompanies is one of 2 instruments that were on display at the 1996 Winter NAMM Show."